Mini golf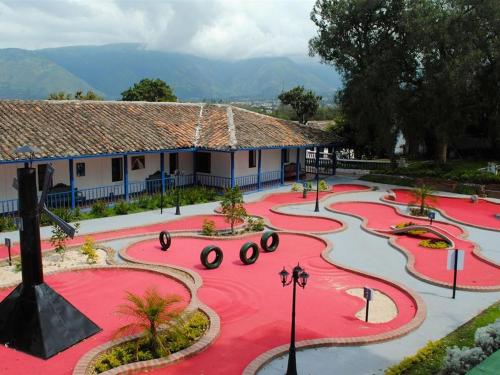 A great activity for the whole family. Open until 10:00 pm Special packages available. More information at reception. (Activity with additional cost).
Hammocks
Relax and rest in the harmonious silence of our gardens, among centuries-old trees.
Tavern "The Monks"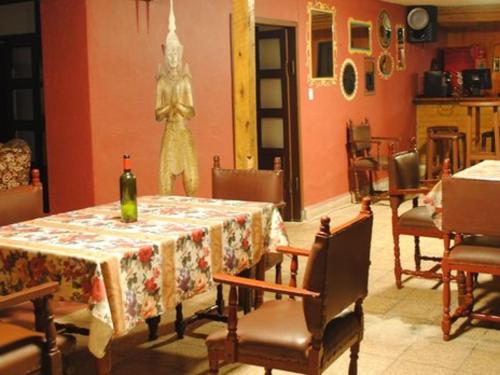 La Taberna "Los Monjes" is a place to relax while enjoying with friends and family. For your entertainment we offer Karaoke, Ping Pong table, Darts, Poker table and Table football.

Come enjoy this special atmosphere with a peculiar decoration and good music. This space is perfect for private parties and meetings, more information at reception.
Movies & Reading - Sala del Toro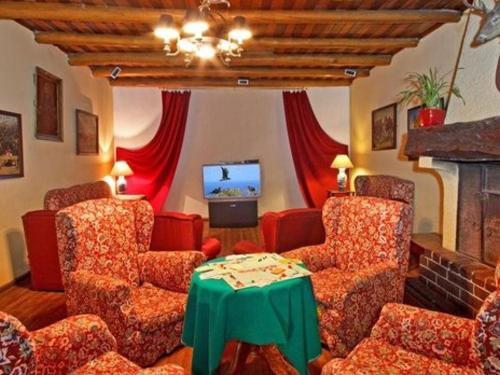 In the room of the bull, a cozy space with a fireplace you can enjoy a wide variety of movies or cable TV. Activity without cost.
Shared Reading, in the hall of the Bull we have a small library in which we invite you to take a book of ours and leave a book of yours in return.
Billiards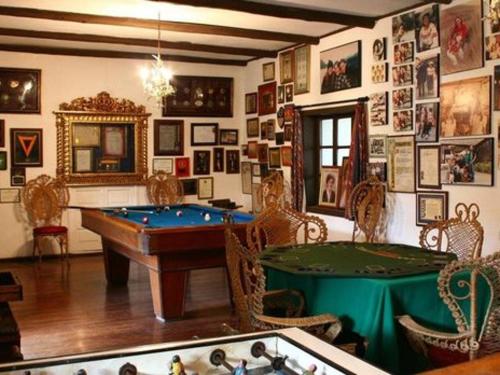 Have fun playing pool surrounded by history and memories of the Hacienda at the Bar del Pepe (main patio). Activity WITHOUT additional cost
The little Shop
We offer gourmet products, crafts, essential items and Ecuadorian souvenirs.
Catholic Chapel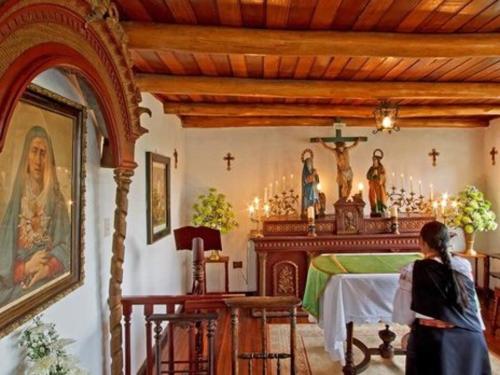 We offer Mass every Sunday at 12:30 p.m. In case of requiring a special religious event, we ask you to contact reception.
Gallera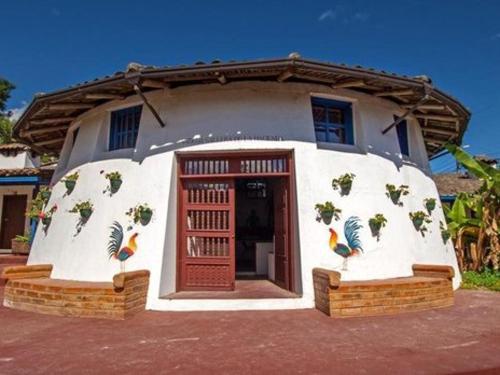 A magical place that will take you to the era where cockfights were held. This space is offered for business or family meetings.
Soccer field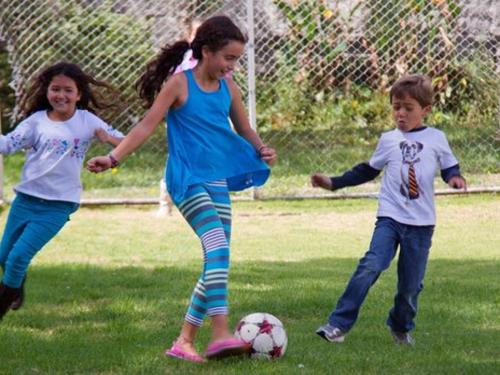 Hacienda Chorlavi has a wide soccer field for the clients that visit us.
Pond of Kois (fish)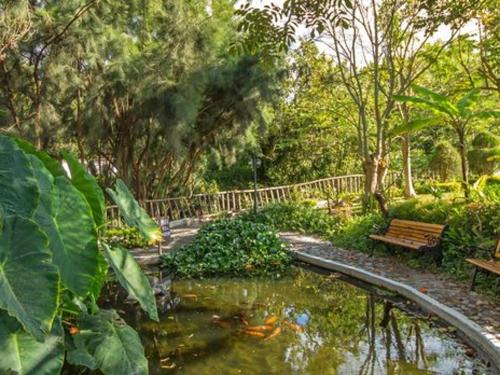 The Kois are a kind of tent native to China and famous in Japan for its color that attracts good luck. Feel free to feed these friendly fish, your food is for sale at reception.