Wheels and Wheels - Mountain Biking Tour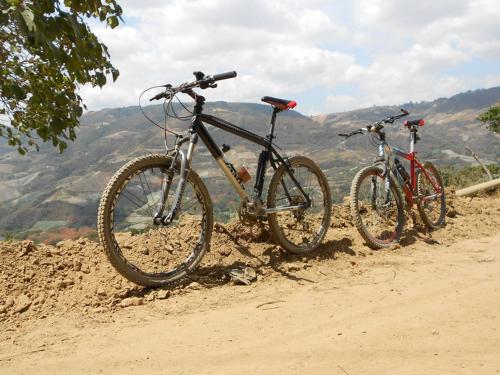 Travel the narrow and ancient roads of Imbabura by bicycle where peace mixes with the soft breeze that breaks in your face and shows you a world full of color. You will discover on the horizon thousands of landscapes brushstroked by time and preserved by the love of life. Discover in this tour the pure pleasure of adventure.
Itinerary


Departure from Chorlaví to Cuicocha.


Departure from the Cuicocha Bike Tour - Otavalo - Peguche.


Arrival to the Peguche Protected Forest.


Walk through Peguche Protective Forest.


Refreshment.


Departure to Hacienda Chorlaví.


Time: 09h00 to 15.00
Conditions: Minimum 2 people / Discounts for groups of more than 5 people